Margherita Pizza History
Margherita Pizza History is born about 2 centuries ago when the Queen Margherita of Savoy decided to set up a cooking competition in Naples.
Thousands of Chefs from all over the country decided to participate in the competition given the high prestige achieved by the winner.
In a poor and isolated part of the city a village Chef, Raffaele Esposito dreamed of all the awards he could have achieved thanks to the victory.
In any case, Raffaele was a very poor Chef who could not compete with the large scale of products owned by the other Chefs, but he had something else: skill, determination, and dreams to achieve.
His entire family and friends did not believe Raffaele had a chance, and they did not know what he had achieved, they simply believed in Raffaele's skills, the truth was that the Margherita Pizza History was about to born.
The day of the competition, Raffaele could not be among the first as the pizza needed to be made at the time.
Thousands of dishes came to the Queen, but none of them seemed to satisfy her.
Raffaele Esposito's Pizza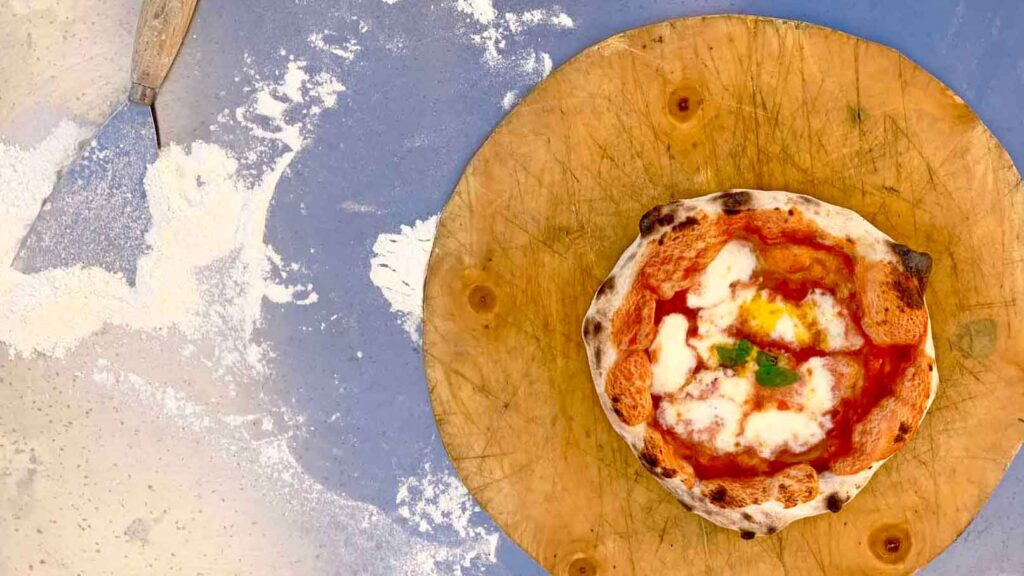 When arrive Raffaele's shift; without hesitation; he complete all the steps to get a perfect Pizza!
Using a Neapolitan Pizza Oven and a bunch of simple ingredients :
tomato, mozzarella and a dough hands made.
First work the dough, then the filling with Tomato and Mozzarella and finally in the Oven, 5 minutes and the pizza was ready , great was the admiration and the curiosity of the public and the eyes of the Queen wide open.
After tasting the first bite, the Queen declares the finished competitor: "we have a winner"
Once finished the Queen asked Raffaele what the name of that delicious dish was and he replied: "his master, this dish has no name, but I'll call it like you in your honor, Margherita".
And that's how Margherita Pizza History Is born!
At that moment the unstoppable spread of pizza exploded
Today it has become the most consumed product in the world!
In 2017, UNESCO recognized the art of Italian pizza maker as an intangible heritage of "humanity"